November 22th, 2019: ACS Drives and Controls, Ltd announces the opening of a Digital Transformation Hub in November 2019, and the appointment of Alan Hickey as Digital Transformation Lead to deliver greater efficiency, predictability and safety to their variable speed drive powertrain clients.
The Digital Transformation Hub will be the centre of excellence for the development and future delivery of the ABB Ability Powertrain suite of digital solutions in Ireland. The ABB Ability™ Digital Powertrain includes devices, software and services, combining connectivity and data analytics with ACS Drives expertise and superior services to render their client's operations more efficient, predictable and safe.
"ABB Ability™ Digital Powertrain is Motion business' digital offering," said Stephen Cawley, Line Business Manager for Motion Business ABB, Ireland.
"The new Digital Transformation Hub at ACS Drives and Control Systems will provide sophisticated data aggregation and the advanced analytics we need to help customers learn more about their equipment and have safer, more reliable and efficient operations."
As factories become more automated, ABB Ireland and ACS Drives and Control Systems can play a pivotal role in achieving more uptime and ultimately higher profitability. This is in addition to the continued expertise and superior service solutions the ACS Drives team are already well known for".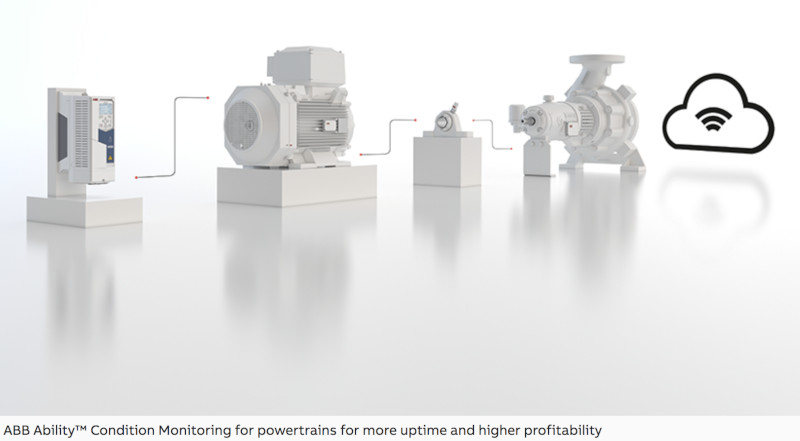 Coinciding with the launch of the Digital Transformation Hub, the company also announces the expansion of the role of Alan Hickey, Senior Drives Engineer. Alan will assume responsibility for the Digital Transformation Hub, in his role as ACS Drives and Control Systems 'Digital Transformation Lead'.
Alan joined ACS Drives and Control Systems in 1999 and is well known in the industry, having provided frontline technical support to key accounts across all industry sectors. During his 20 year tenure, he has played a pivotal role in the delivery of flagship variable speed drives projects in Ireland.
Speaking about the appointment, Seamus Butler, Managing Director of ACS Drives and Control Systems, said:
"Alan's reputation as a technical specialist in the industry is undisputed. He has been instrumental in our ability to solve problems and deliver critical projects on-time and on-budget for our key clients. He has played a significant role as we have risen to become the No. 1 Variable Drives solution provider in the Irish market. We have enormous confidence in his ability to lead this critical new "game changing" phase of our company's development. His technical expertise and strong relationships with our customers is key".
Of his new role, Alan said
"It's hugely motivating to be at the forefront of our industry, working with new digital technology from ABB whose track record of innovation speaks for itself. This new global strategy and the establishment of the Digital Transformation Hub in Ireland gives us the opportunity to introduce exciting new capabilities to our clients, and fundamentally impact how equipment maintenance is managed in Ireland in the coming years."
Alan's appointment became effective in November 2019, and he can be contacted at alan.hickey@acsdrives.ie

About ACS Drives & Control Systems Ltd
ACS Drives & Control Systems Ltd are a leading Drives solutions provider to Irish Industry providing energy saving solutions for any motor-driven process. ACS Drives and Control Systems, Ltd is a Gold Standard member of ABBs Authorised Value Provider Program, a global network of approved and certified ABB Partners. They offer the complete range of ABB Variable Speed Drives, both low and medium voltage, as well as system design, installation, commissioning, maintenance and lifecycle support.
ACS Drives are Ireland's only ABB certified commissioning and repair specialists.
CONTACT: www.acsdrives.ie
Unit 21, Zone C, Mullingar Business Park, Mullingar, Co. Westmeath Ph: 044 93 40242
MEDIA ENQUIRIES: Elaine Bradley-Ryan, elaine.bradleyryan@acsdrives.ie Ph: 087 109 4522